God's Faithfulness since 1979!


The Ministry Focus: Love, Acceptance, Forgiveness, Honor
---
As some of you will notice, we have a new name! Restoration Church at Landstown, (RCL), reflects the new vision and new purpose the Lord is leading us towards.

When we read the Bible, we see Jesus as inclusive, welcoming and connecting with all kinds of people. Jesus met people where they were. We want to be like Jesus – reaching people where they are. The name "Restoration" comes from a belief that we are all deeply loved by God, and through God, we can experience hope and renewal. All of us are on a journey, and God wants to connect with us along the way.
---
Serving the Community
Over the years, LCC/RCL has hosted meetings of the Landstown Civic League, the voting precinct and various local ministerial associations. LCC/RCL supports the ministries of the Crisis Pregnancy Centers of Tidewater.
Serving our World
Outreach missions from LCC/RCL have traveled to Haiti, Costa Rica, West Africa (Mercy Ships) and have sent missional support to India, Sri Lanka, China, Peru, Trinidad, Phillippines, Montenegro, Spain, Albania, New Guinea, Malawi and "the ends of the earth." Acts 1:8


The Beginning


During the fast growth of Virginia Beach in the late 1970's, four couples were commissioned by Mount Pleasant Mennonite Church in Chesapeake to start a congregation in Virginia Beach. As the group met at various business locations and grew in number under the pastorship of Harold and Twila Buckwalter, the congregation contacted builder R.G. Moore who donated a lot at the entrance of the new Landstown Lakes subdivision. Because the land was donated, the congregation committed the facility to be a community organization and chose the name, Landstown Community Church.

In 1985, donations and much volunteer labor enabled construction to begin at the corner of Monet Drive and Dam Neck Road (Landstown Road at the time.) By 1989, the first building phase was completed, and in 1996 the construction debt was retired and an educational wing begun on the northern end of the building.

God has continued to be faithful in growing His church and the Landstown family for forty years!
Pastors
Harold Buckwalter, founding pastor, 1979
Noah Stoltzfus
James Allen
Sam Scaggs
Merlin Miller
Marlin Sharp
Ricardo Francois 2019-present
From the Archives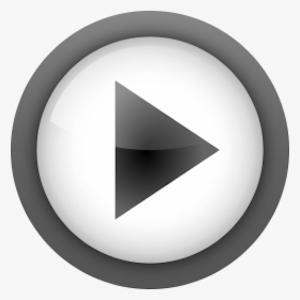 RCL - LCC - History
video clips of LCC events
Pastor Ricardo Francois & Pastor Kenton Slabaugh - December 05, 2021

Marlin Sharp, Narrator - December 01, 2006