Ministries
We are all in need of a community and a place to belong. Here at Restoration our ministries are designed to meet you where you are while creating an atmosphere for growth and for an encounter with Jesus. Our ministries are designed to make disciples of Christ and strengthen His body. Every participant is a carrier of God's presence!
---
Participate in a Home Group
Why Should You Be Part of a Home Group?
A home (small) group is the best platform to connect with God and with like-minded people; it's a great environment to share and grow. In a home group, we provide a place of Biblical engagement, a place of relational connection between the group members, and intentional leadership in the disciple-making process. Acts 2:42 "All the believers devoted themselves to the apostles' teaching, and to fellowship, and to sharing in meals (including the Lord's Supper), and to prayer."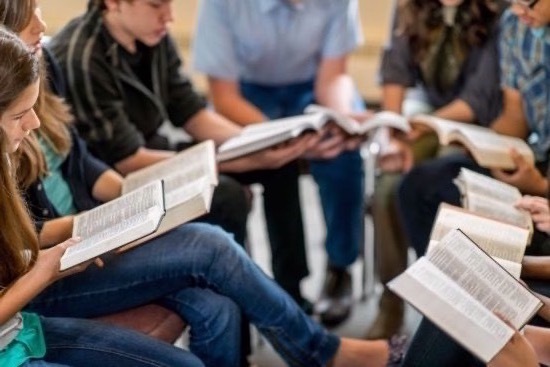 | | | | |
| --- | --- | --- | --- |
| Participants | Meeting Time | Location | Leadership |
| All | Wednesday 6:45 pm | Chesapeake | Pastor Ricardo & Kendra Francois |
| Ladies (A) | Tuesday 7 pm | Virginia Beach | Kathy Plank |
| Ladies (B) | Thursday 7 pm | Virginia Beach | Janet Keim |
| Men | Monday 7 pm | Virginia Beach | Bernie Moran |
Contact the church office for more Home Group details:
---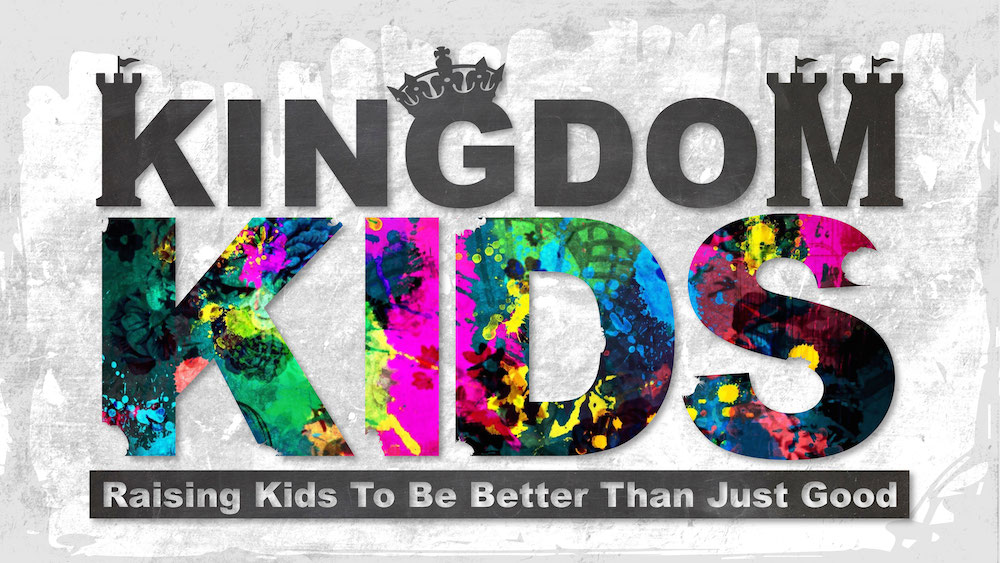 About RCL Kingdom Kids
Currently, our childrens' ministry functions every 2nd and 4th Sunday right after the worship part of the service.
Jesus said, "Let the little children come to me," and here at Restoration, we intend to do just that. We strive to create the first building blocks of a strong, gospel-centered foundation for our children. We teach from the Scriptures and come alongside parents to proclaim who God is and what He has done in the person and work of Jesus Christ. We focus on four foundational truths: God made us, God loves us, Jesus wants to have a relationship with us and Jesus is coming back.
PARTNERING WITH PARENTS
When we read Proverbs 22:6, we understand that it is first of all the parent's responsibility to train the child in the ways and things of the kingdom. "Start children off on the way they should go, and even when they are old they will not turn from it." Here at Restoration Church, we believe the best way we can help a child develop a strong spiritual foundation is by partnering with the parents. Together, we can help encourage, train, and pray for them as they grow in their faith.
Here are some practical ways a parent can help make the most of a child's time spent at Kingdom Kids ministry:
Be consistent in bringing your child to worship service to help your child build a relationship with their teacher and other kids their age.
Practice the verses we send home with your child.
Read the Bible to your child at bedtime.
Pray for your children each week as they come to church, and pray for our teams as they serve and care for your kids.
Volunteer if possible.

---
Missions
Local & International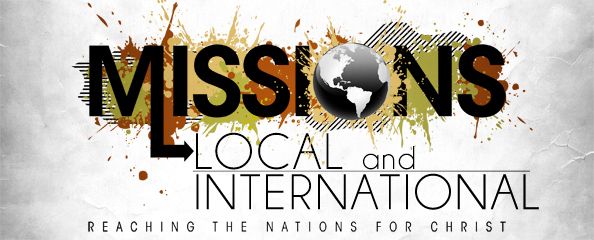 Restoration Church @ Landstown Supports:
The Keim Centers Pregnancy & Abortion Consultations in Virginia Beach, Norfolk, Chesapeake, Portsmouth and Suffolk

The Keim Centers provide a safe environment with a warm, comfortable setting where privacy and confidentiality are a top priority. Our compassionate all-female staff are dedicated to providing an excellent quality of care and peace of mind. We take pride in offering a complete holistic approach that focuses not only on your physical concerns but also on your heart, mind, and spirit as well. All our services are available at no charge, with no strings attached. No one will ever receive an invoice for services provided at the Keim Centers.
---
Restoration Church @ Landstown Supports: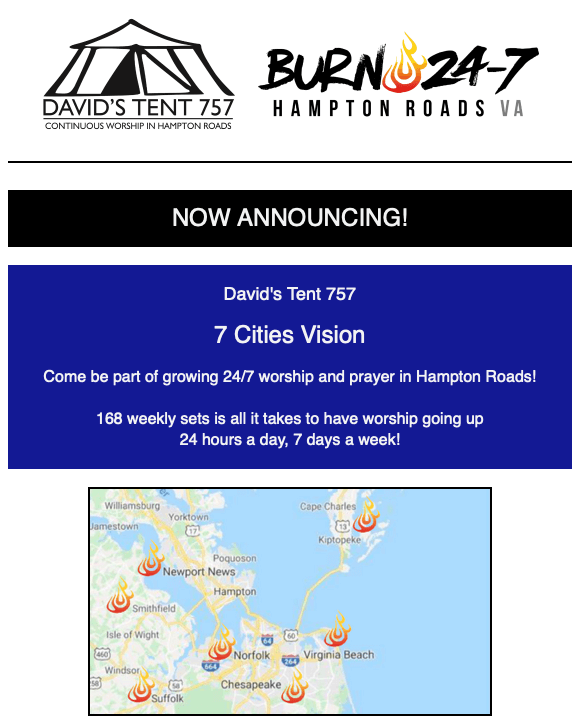 The "7 Cities Vision" is our vision to see like-hearted communities, houses of prayer, individuals, ministries, and churches from across the 7 Cities of Hampton Roads and the 757 region come together in a regional, multi-site 24-7 expression of worship and prayer.
---
Restoration Church @ Landstown Supports:
Union Mission Ministries in Norfolk

Matthew 25:40-45
The King will reply, "Truly I tell you, whatever you did for one of the least of these brothers and sisters of mine, you did for me."
Here at restoration we take this verse in Matthew seriously. We come along side of UM because we see their dedication to serving God by serving the most vulnerable people in our community- the homeless.